About Teshia
"The object of art is not to reproduce reality, but to create a reality of the same intensity." - Alberto Giacometti
"I am inspired by nature, wildlife & the immense beauty that surrounds us on this planet. When I paint these amazing animals, I seek to portray them on a deeper level.... one that expresses the thunderous & powerful -yet also noble, peaceful & timeless- energy that they exude. My world is a colorful one, because that is the way I choose to view the world." - Teshia
Live Life Colorfully!
Teshia is turning the heads of art collectors near and far with her distinctive style of Contemporary Wildlife Artwork. At a young age, she has quickly made her mark in the art world. Her renowned colorful paintings are in high demand both nationally and internationally, and can be found in the homes of art collectors and aficionados from Montana to Milan.
Teshia specializes in large acrylic paintings that portray her unique interpretation of the exclusive animals and scenes of the West. She resides in Montana, where her inspiration is ignited by her passion for the great outdoors and the beautiful wildlife that flourishes around her. She prefers to let her heart and intuition guide her creativity, often having visions of her best pieces before conceptualizing them and bringing them into reality. She is primarily self-taught and sold her first painting at the age of 10.
Teshia's wildly colorful paintings embody a unique and remarkable combination of Abstract Art, Pop Art and Realism. Her Original pieces are often lavishly embellished with rich and lustrous metallic accents. They are acclaimed for "glowing" with astounding vibrancy, energy and life, and are displayed in Galleries throughout the West.
Much like her own outlook on life, Teshia's paintings undeniably radiate fearlessness, adventure and dynamism. She seeks to exemplify the brilliance of the Western World through her imaginative artwork, exclaiming, "I believe that everything becomes a bit more beautiful with a splash of wild color, and that it is the color in the world around us that intoxicates our senses, livens our spirits and evokes positivity in our lives".
She is ecstatic to be living her dream of splashing color into the wild and beautiful world that surrounds us all.
"It all started with a Moose...."
Featured Interviews & Press
Please click on each icon below to read featured interviews & publications:
Charities & Donations
Teshia loves being able to make the world a brighter place for all with her colorful artwork! She has proudly & generously supported many organizations, and continues to do so whenever possible.
Charities & Nonprofit Organizations that Teshia has proudly supported:
Glacier National Park Conservancy
Art Elevated Giving Fund
Mentors International
Yellowstone Park Foundation
Rocky Mountain Elk Foundation
Make-A-Wish Foundation
American Cancer Society
Big Brothers Big Sisters
Women's Heart Association
Special Olympics
The University of Montana Grizzly Scholarship Association
The University of Montana Rodeo Team
Montana Food Bank Network
Angelman Syndrome Foundation
MyFight
Chicks n Chaps
Tamarack Grief Resource Center
Mountain Home Montana
Loyola Sacred Heart Foundation
The Montana Bowhunters Association
Alaska Pacific University Scholarship Association
Jadyn Fred Foundation
Harriet Anderson Memorial Foundation / Missoula Community Cancer Foundation
Loyola Sacred Heart Foundation Original Painting Donation of "Teton Song" by Teshia
Grizzly Scholarship Association, Original Art Donation of "Dominance" by Teshia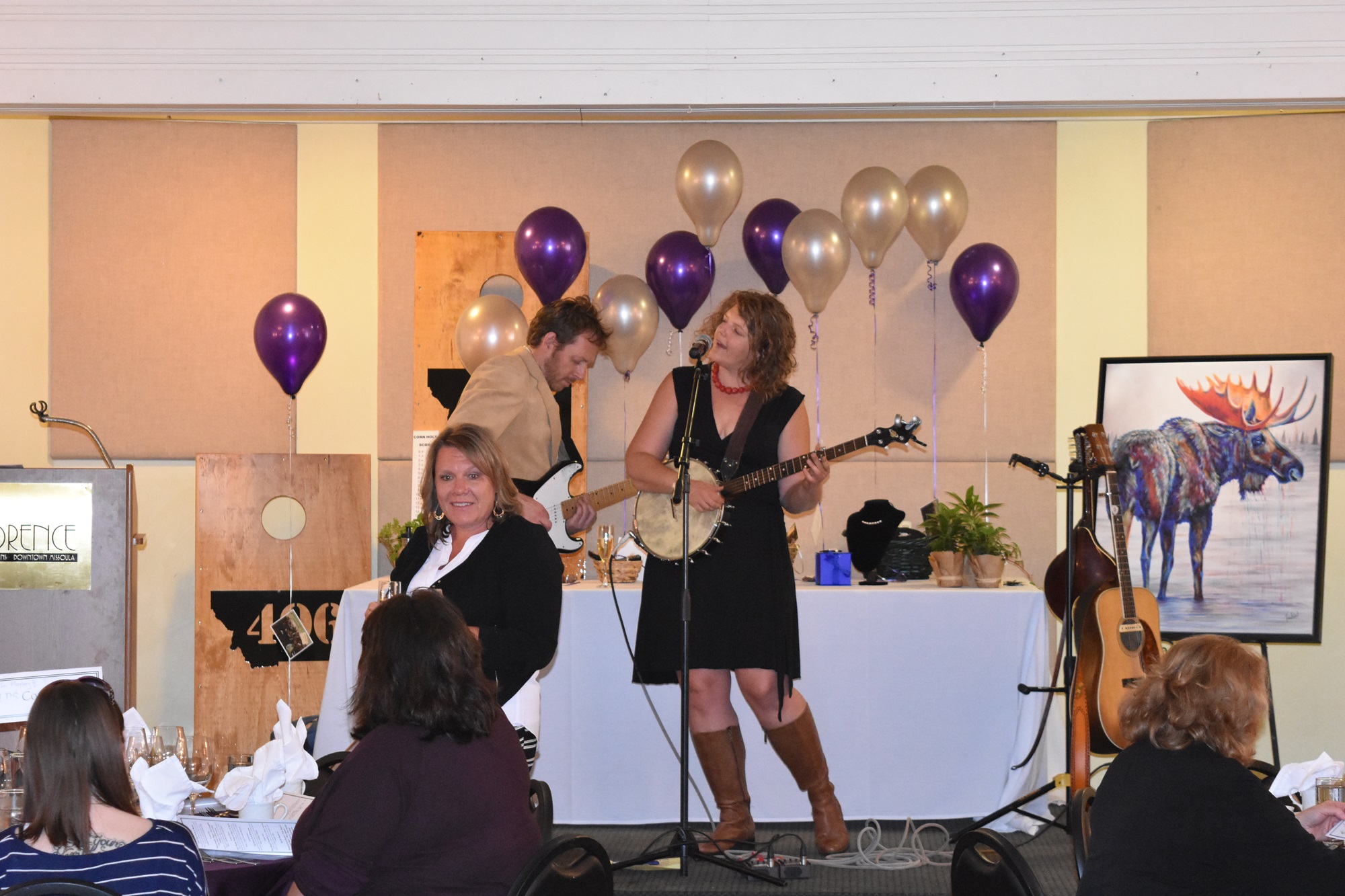 Loyola Sacred Heart Foundation, BASH Featured Artist/Original Art Donation 2014
Mountain Home Montana Original Art Donation of "Imagine" by Teshia
Mountain Home Montana Original Art Donation of "Imagine" by Teshia
Mountain Home Montana "Wine & Pine" Fundraiser
Glacier National Park Conservancy Giclée Donation of "Beargrass" by Teshia
University of Montana Grizzly Scholarship Association
University of Montana Grizzly Scholarship Association Auction
Grizzly Scholarship Association, Original Painting Donation of "The Brawl" by Teshia
Rocky Mountain Elk Foundation
Teshia hiking in Glacier National Park
TeshiaArt Surprise Giveaway to a Fan :)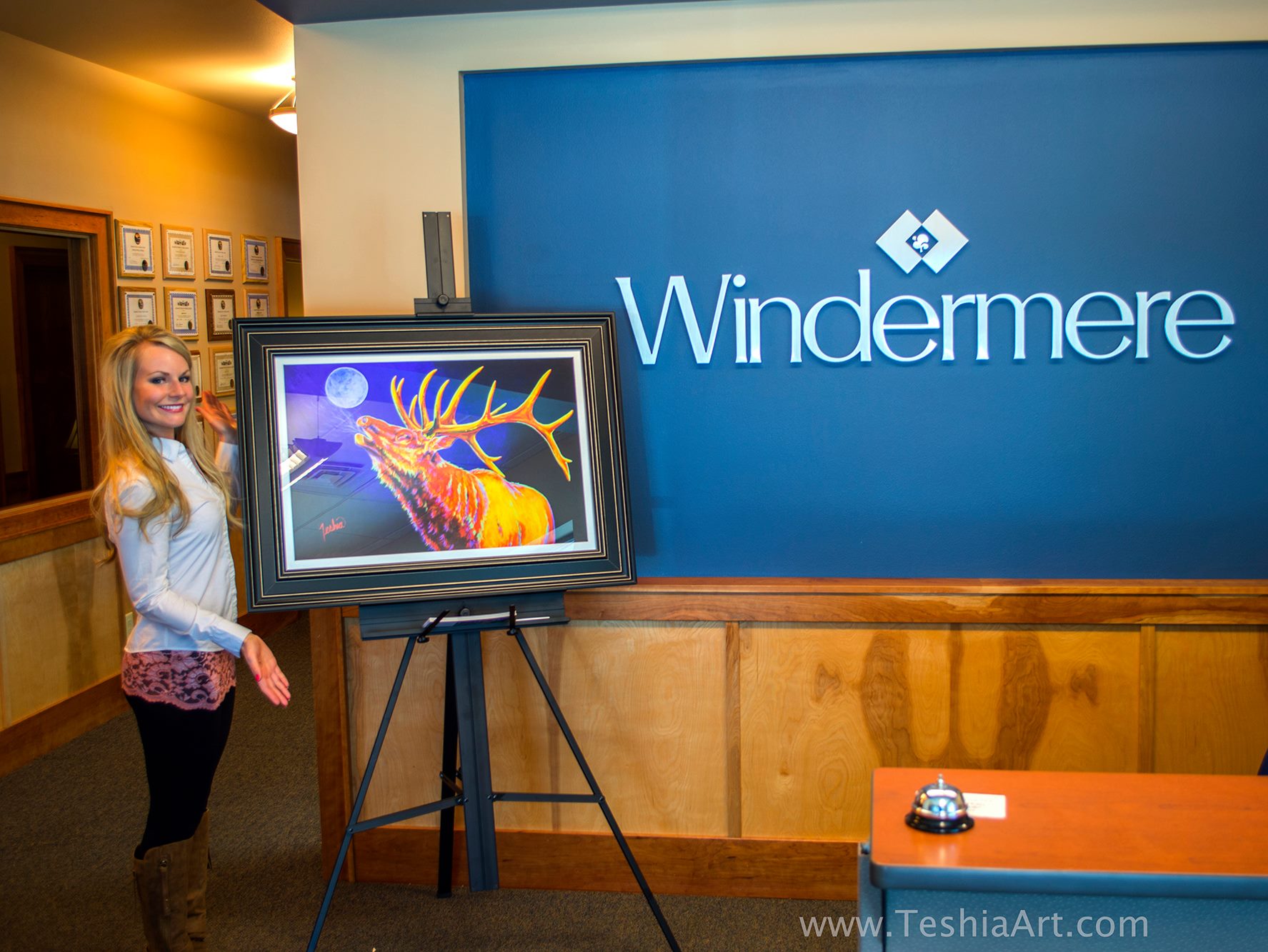 Loyola Sacred Heart Foundation
Loyola Sacred Heart Foundation, BASH Featured Artist/Original Art Donation 2014
Loyola Sacred Heart Foundation, BASH Featured Artist/Original Art Donation 2014
Loyola Sacred Heart Foundation Original Art Donation of "The Zookeeper" by Teshia
MyFight Logo Specially Designed by Teshia
MyFight Logo Specially Designed by Teshia