24th Annual Cowboy Ball, Dinner & Auction
10/17/15 Event Photo Gallery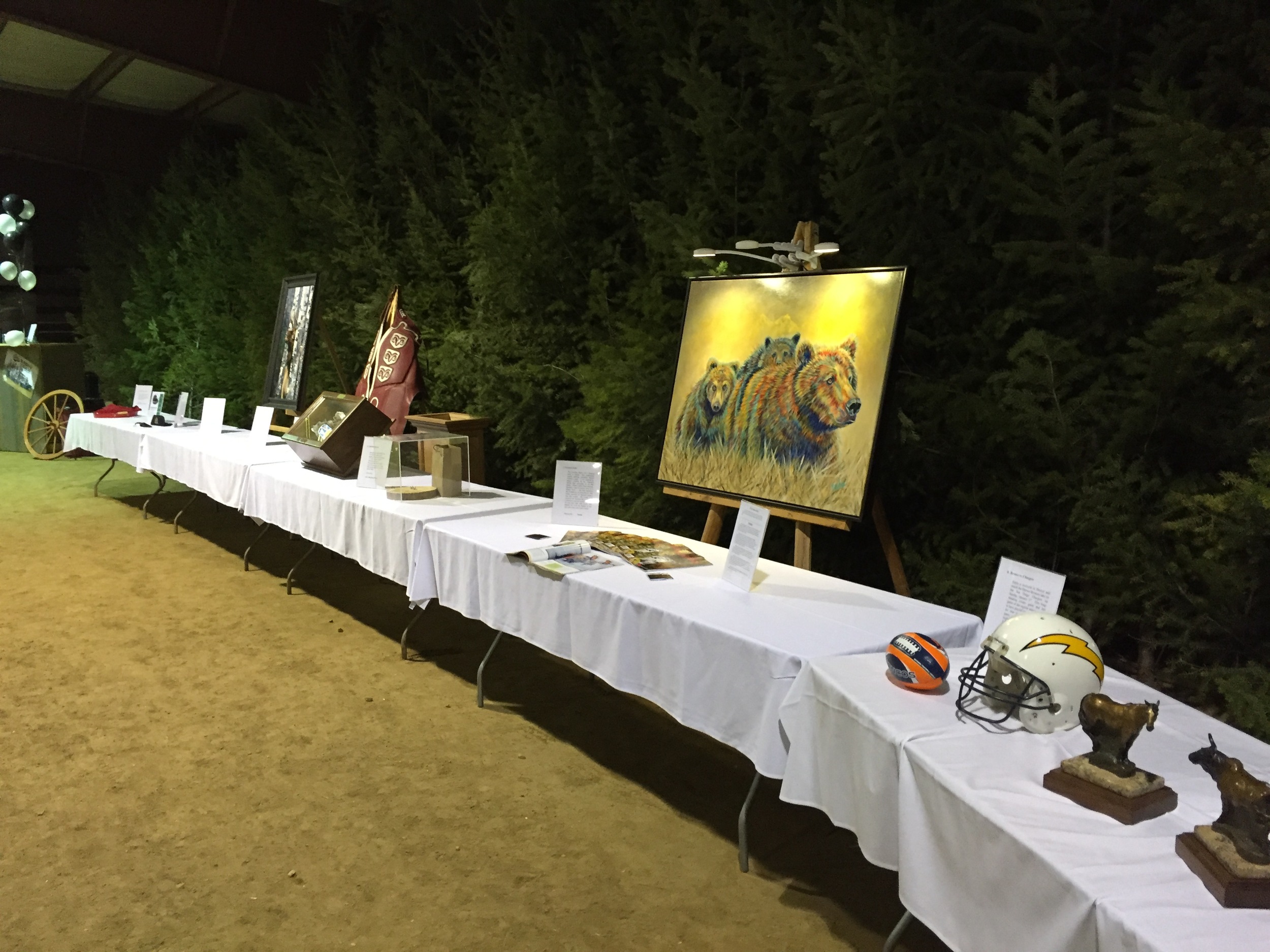 "Double Trouble"
36"x48" Original Acrylic on Canvas Painting by Teshia, will be featured in the Live Auction
Celebrate the 24th Cowboy Ball this fall. The Cowboy Ball is one of western Montana's premier events. Come and support the University of Montana Rodeo Team. See how we transform the Lolo Peak Arena into a palace, serve you a gourmet fare with thick prime rib steaks, bid on unique and fun silent and live auction items, and don't forget, dancing to Missoula's own Shane Clouse. Meet the team and hear about their accomplishments. We guarantee you will not be disappointed.
"I am inspired by nature, wildlife & the immense beauty that surrounds us on this planet. When I paint these amazing animals, I seek to portray them on a deeper level.... one that expresses the thunderous & powerful -yet also noble, peaceful & timeless- energy that they exude. My world is a colorful one, because that is the way I choose to view the world." - Teshia, Cowboy Ball Featured Artist
More Information Available at:
UM Rodeo Team Facebook Event Page
To purchase tickets, please call 728-5188. Tickets are $125 per person.
*Proceeds benefit the Grizzly Rodeo Association