Original Painting:
Original 36"x48" Acrylic on Canvas Painting - SOLD
Fine Art Prints:
About this Piece:
The Symphony stands out as one of Teshia's rare & extraordinary traditional-style paintings, a unique piece in her signature collection of colorful & contemporary western artwork. This striking painting debuts as a true collector's piece, as it is painted in an exceptionally atypical style from that of Teshia's pulsating, colorful collection.

The Symphony was painted using rich Acrylic paints on Heavy-Duty Museum-Style Panel Board. The original painting is beautifully accented with eye-catching Pearl-White iridescent highlights, which emphasize the wild horses' vivacious muscles. This piece is 2" deep with black painted gallery-style edges, and can be displayed unframed as a gallery-style piece with a contemporary flair, or it can be displayed as a traditional framed piece, in a deep gallery-style frame.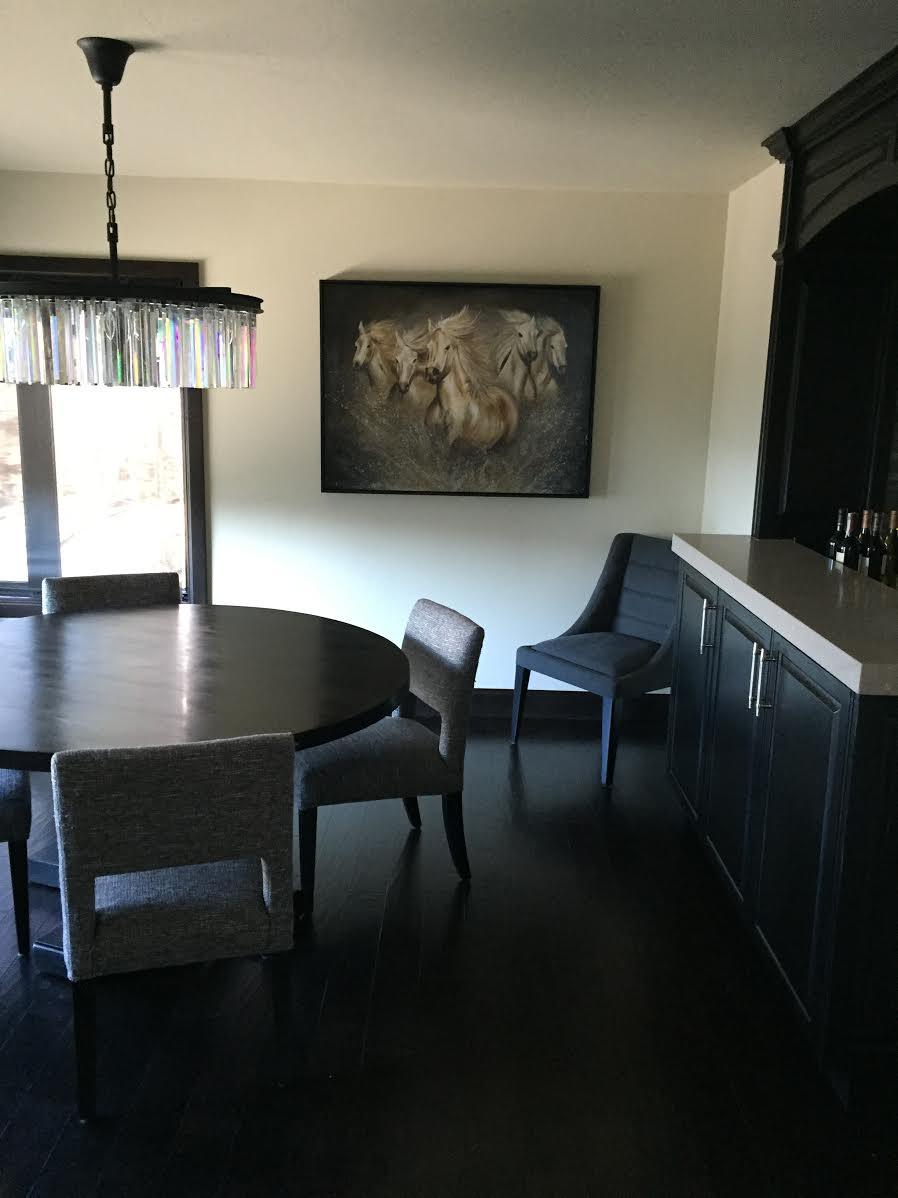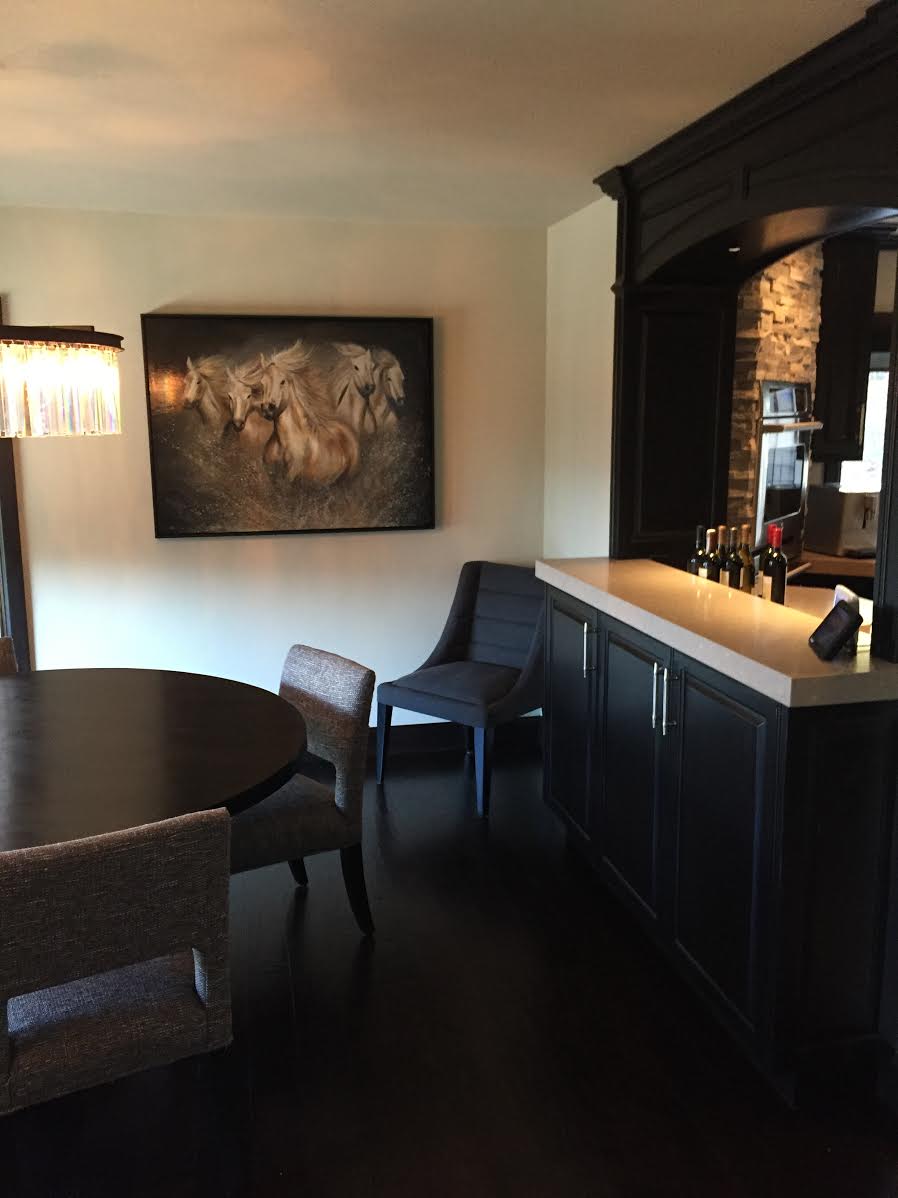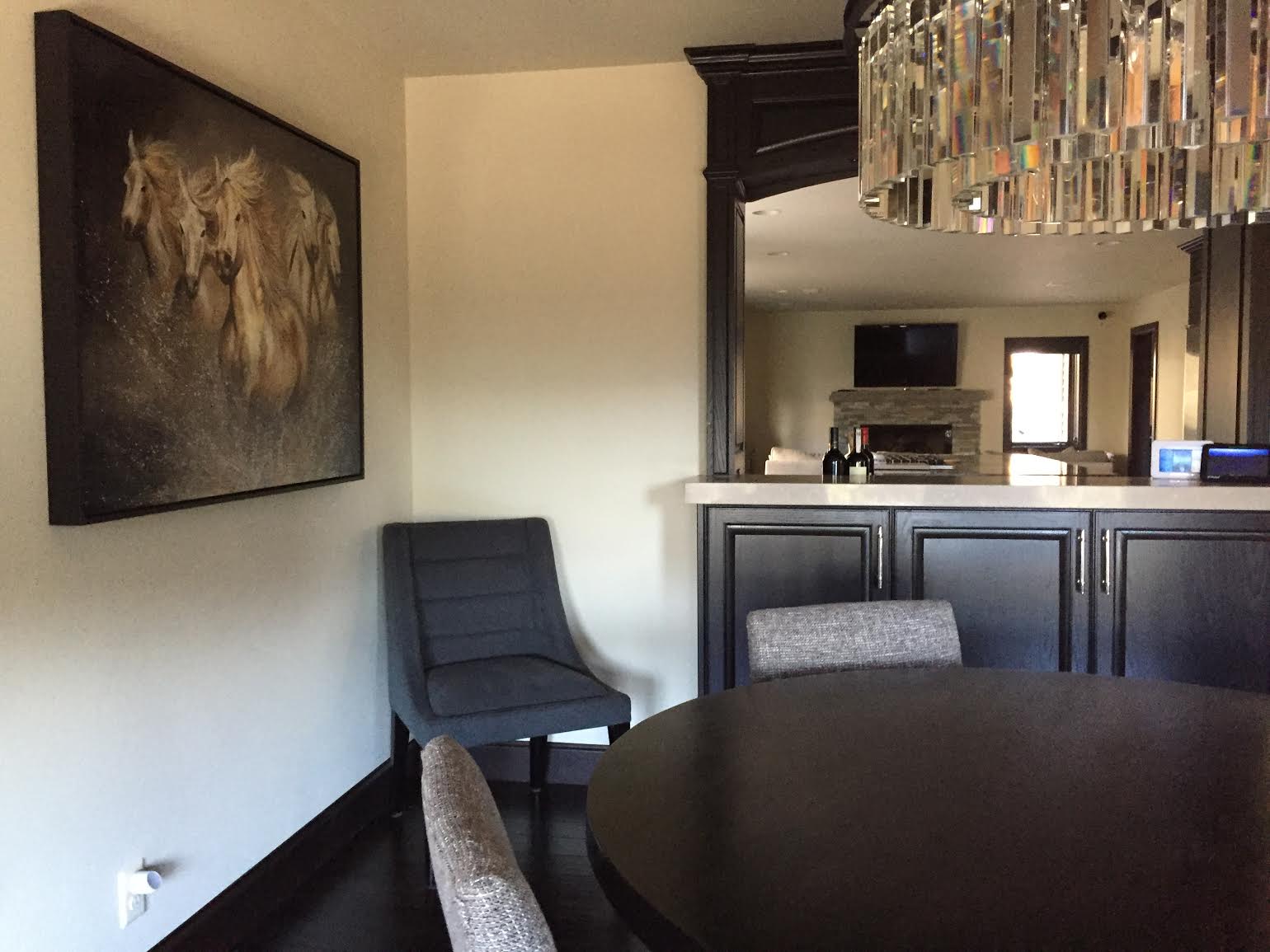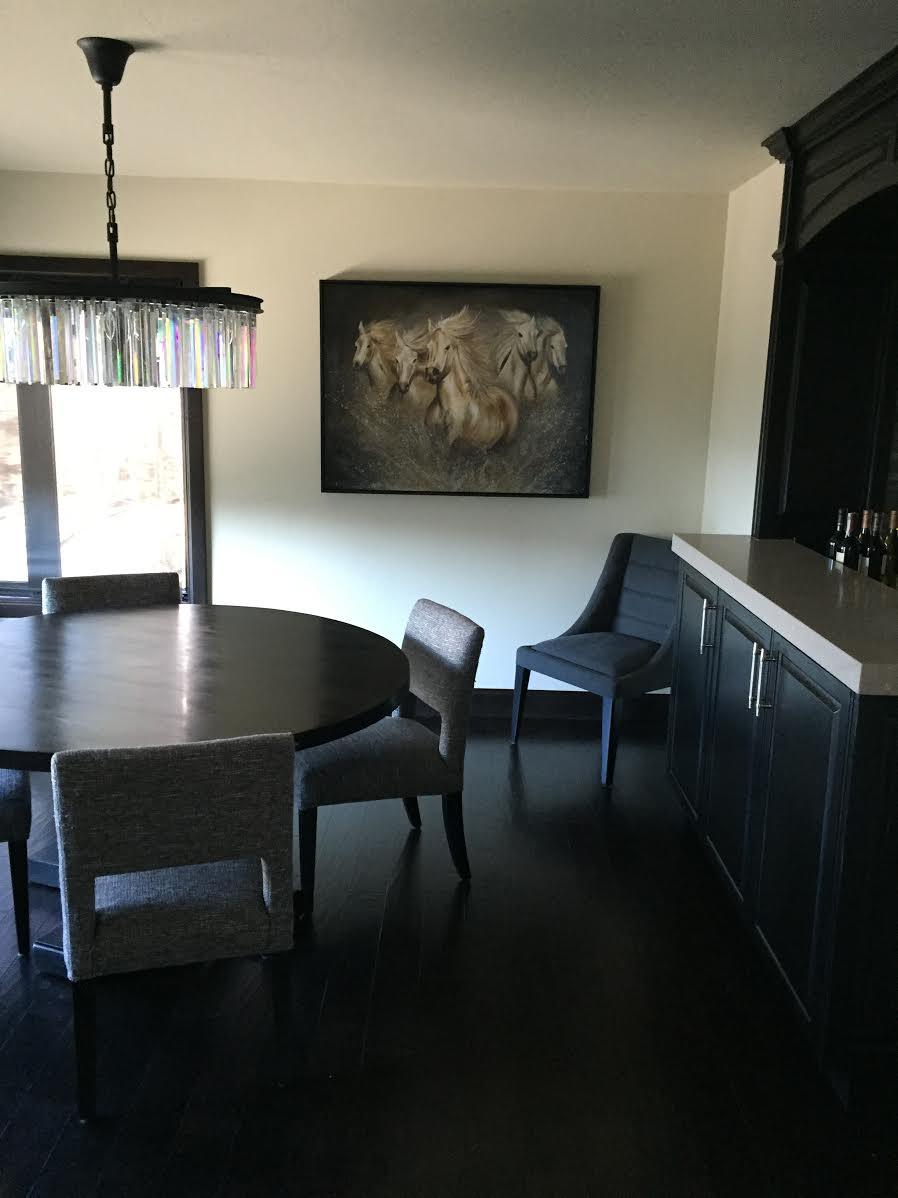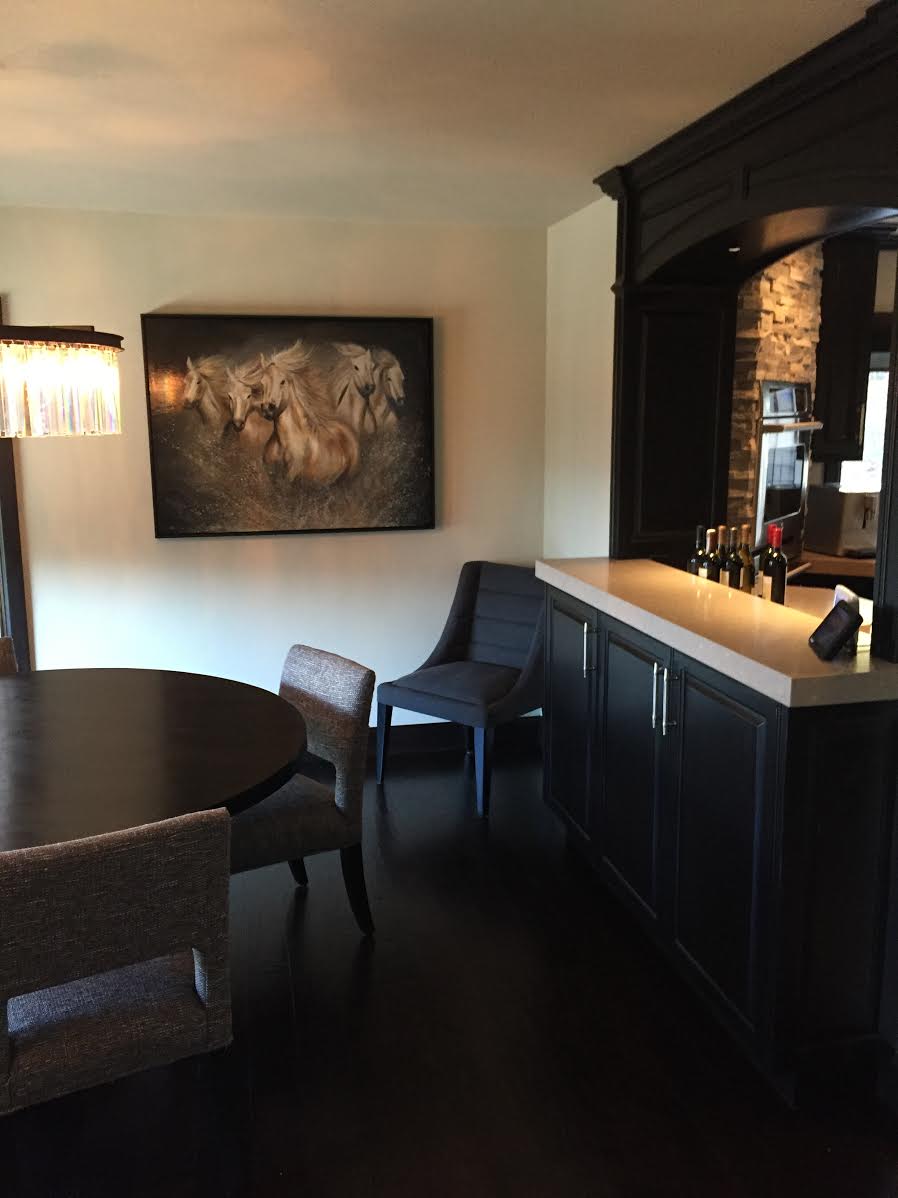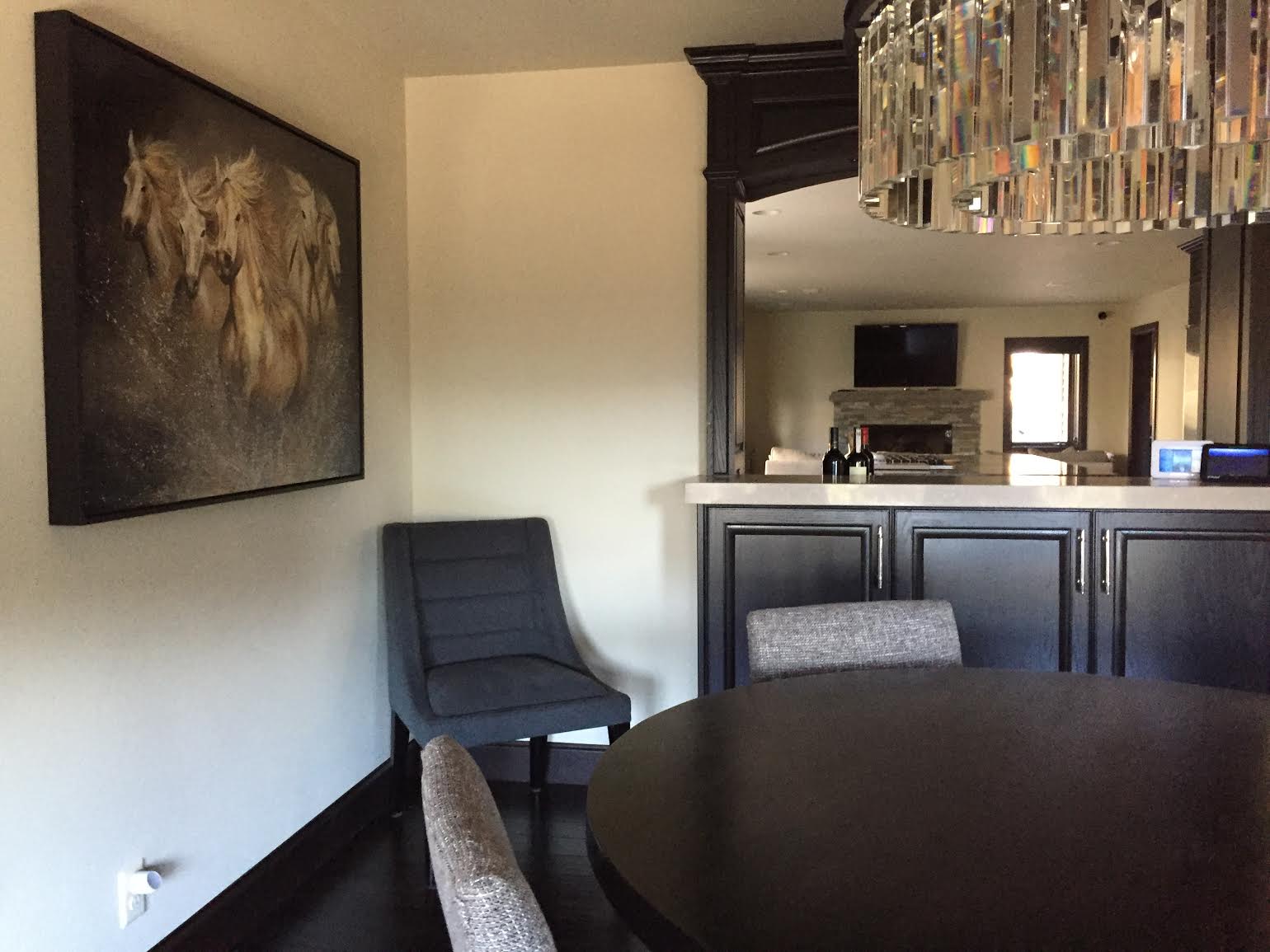 Teshia artfully titled this piece "The Symphony", indicative of the choral sounds of deep galloping hooves pounding the earth, as the chime of water-splashes whip through the air from these five majestic animals, running wild & free.